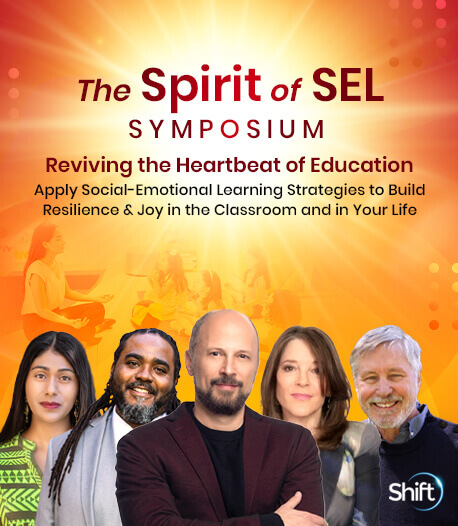 Program & Replays
The live symposium is over. However, you can still get the recordings and transcripts of all the summit sessions. Upgrade to receive unlimited access to the inspiration, resources, and powerful practices presented by the experts featured in The Spirit of SEL Symposium series.
Thousands of educators like you from around the globe are gathering to tap into fresh approaches to designing and implementing a new education paradigm that works.
Leading-edge thought leaders in the transformational education space will share deep insights and proven modalities that will empower you to help your students develop social-emotional skills and higher consciousness, and improve quantifiable academic achievement outcomes.
This powerful series includes best practices, actionable advice, and tips from trustworthy education experts as they share success stories of SEL pilot programs that have been effectively implemented in schools across the nation.
By the end of this illuminating series, you'll feel nourished, restored, and confident in managing the many challenges a modern-day educator faces in preparing their students to function effectively while living mindfully in the real world. And, you'll have practical tools, exercises, and resources you can share.
Know a teacher or parent who could benefit from this series? Please share it with your colleagues and loved ones!
You'll be in good hands with symposium series host Daniel Sunshine, a global innovator of human potential, and the founder of MindfulnessCertification.com, SELforEducation.com, and Responsive Intelligence™, all of which integrate innovation, mindfulness, social and emotional learning, and positive psychology to impact a multitude of schools and districts.
Enjoy this enriching series!